Regular price
$140.00 USD
Regular price
Sale price
$140.00 USD
Unit price
per
Sale
Sold out
All repeat orders will ship with minimal packaging unless requested otherwise.
Description
Our gift set is encased in a dreamy watercolour painting that reflects the misty morning colours of Jackson, Wyoming. In it, you'll find everything you need to create your own spa ritual at home or when you travel.
What it includes:

Multi-Active Treatment Essence 35ml

Embroidered logo terry zip pouch

Reusable organic cotton bamboo rounds x 10 with laundry mesh bag

Beda hand soap, handcrafted by Roughbeauty co.
INGREDIENTS

Multi-active Treatment Essence

Aqua, Chamomile Recutita Flower Extract, Niacinamide (Vitamin B3), Ubiquinone (CoQ10), Camellia Sinensis (Green Tea) Leaf Extract, Aloe Vera Juice Liquid Extract, Vitis Vinifera (Grape) Seed Oil, Simmondsia Chinensis (Jojoba) Seed Oil, Sodium PCA, Sodium Lactate, Arginine, Aspartic Acid, PCA, Glycine, Alanine, Serine, Valine, Proline, Threonine, Isoleucine, Histidine, Phenylalanine, Ceramides, Salicylic Acid, L-Lactic Acid, Glycerin, Polugonum Cuspidatum (Japanese Knotweed) Root Extract, Red Panax Ginseng Extract, Sodium Hyaluronate, Butylene Glycol, Xanthan Gum, Allantoin, Ginkgo Biloba Leaf Extract.

Chamomile Hand Soap

Saponified oils (Coconut, rice bran, sustainable palm & castor), Rosemary essential oil, Geranium essential oil, Chamomile flowers.
HOW TO USE

How To Usereusable Organic Cotton Bamboo Rounds

Place the used rounds in the provided laundry mesh bag for washing. Use gentle soap and lay flat to dry.
View full details
Exclusive Gift Set
$140.00
"I noticed a difference after about 3 days, my skin felt very cushiony and soothed which is something I haven't felt before. I noticed that the texture was much more refined as well. "
Victoria
"I am a new person now. Honestly my skin is combination and sensitive it's sooooo hard to find something that doesn't break me out. This is the first time my skin enjoys something!"
Jean
"Been using the essence for about two weeks and I've noticed how it has softened and brightened up my complexion. I love how it plumps my skin instantly too!"
Liz
"It makes my skin so smooth. I don't think I need to use anything else! I usually have some bumps when I wake up in the morning but today they're all gone! Plus, I love not having to do so many steps."
G.J
"In a nutshell I love it and I have eczema and super dry skin too. I had to pair it with a sleeping mask because it absorbs very fast. But I didn't use anything else. My skin was so bright the next day, no joke!"
Claudette
"My severe maskne situation improved drastically within a week of using this serum. I rarely finish my skincare products but I did with this little vial of magic."
C.W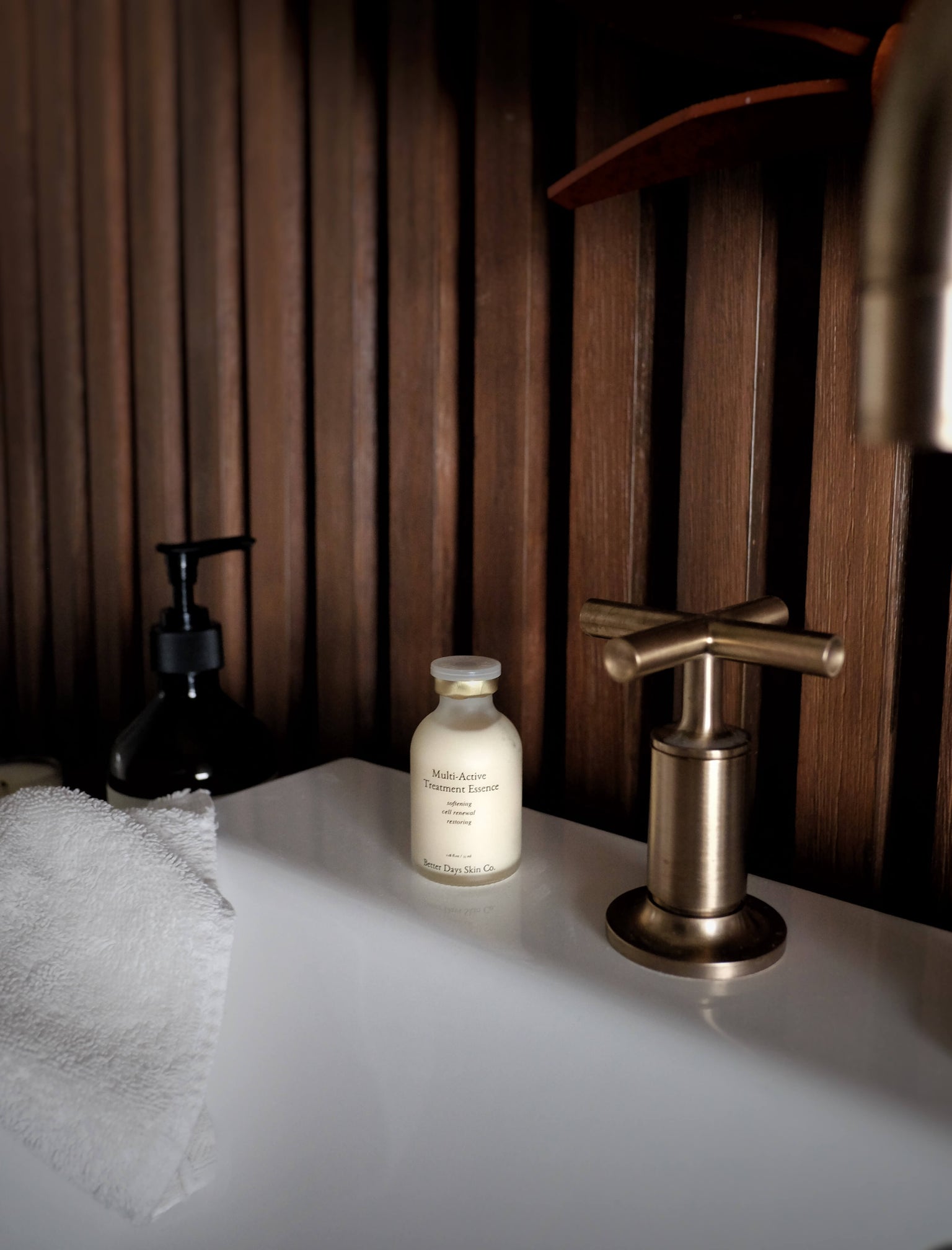 One Gentle Step
7 skin-correcting benefits
1. Renewing
Superstar active ingredients like Salicylic Acid, L-Lactic acid gently exfoliate, stimulate cellular renewal, refine and unclog pores to reveal a fresh complexion and improved texture.
2. Brightening
Powerhouse ingredient Niacinamide aka Vitamin B3 is combined with antioxidants to brighten skin, fade pigmentation and enhance overall luminosity.
3. Hydrating
Healing ingredients like Aloe Vera, Glycerin, Sodium Hyaluronate and Jojoba oil work together to provide multi-level hydration to restore comfort and suppleness.
4. Energising
Vital antioxidants like CoQ10 and plant-based Red Ginseng activate cell metabolism, providing energy for our skin cells to repair, regenerate and remove toxins for healthier skin cells.
5. Firming
Niacinamide, CoQ10 and Japanese Knotweed work together to boost our natural collagen production, improve elasticity and inhibit AGES (Advanced Glycation Endproducts) for firmer, smoother skin.
6. Soothing
Plant-based antioxidants like Chamomile, Green Tea, Red Ginseng and Ginkgo combined with skin-healing Allantoin deliver vitamins and nutrients to effectively calm redness, repair damage and defend against environmental stress.
7. Restoring
Essential skin identical ingredients like Ceramides, Amino Acids work together with Grape Seed oil to replenish skin, maintain and restore skin barrier health to improve moisture retention and prevent future skin issues.
Real Skin, Real Reviews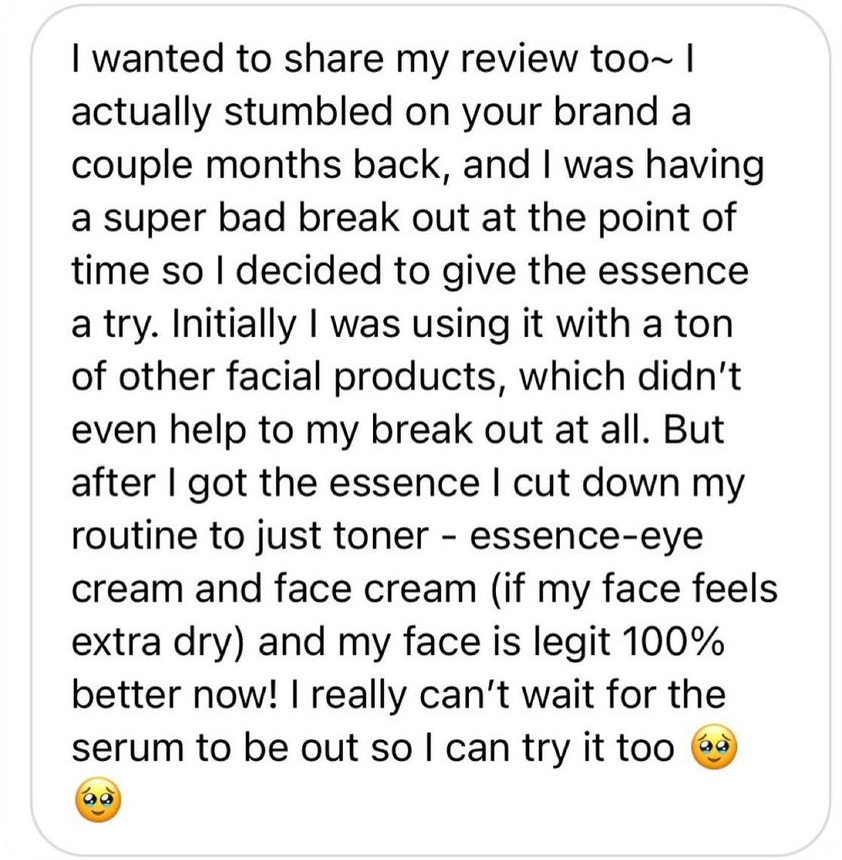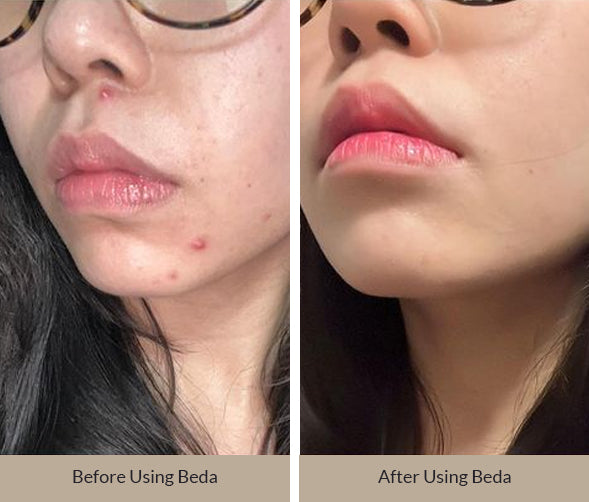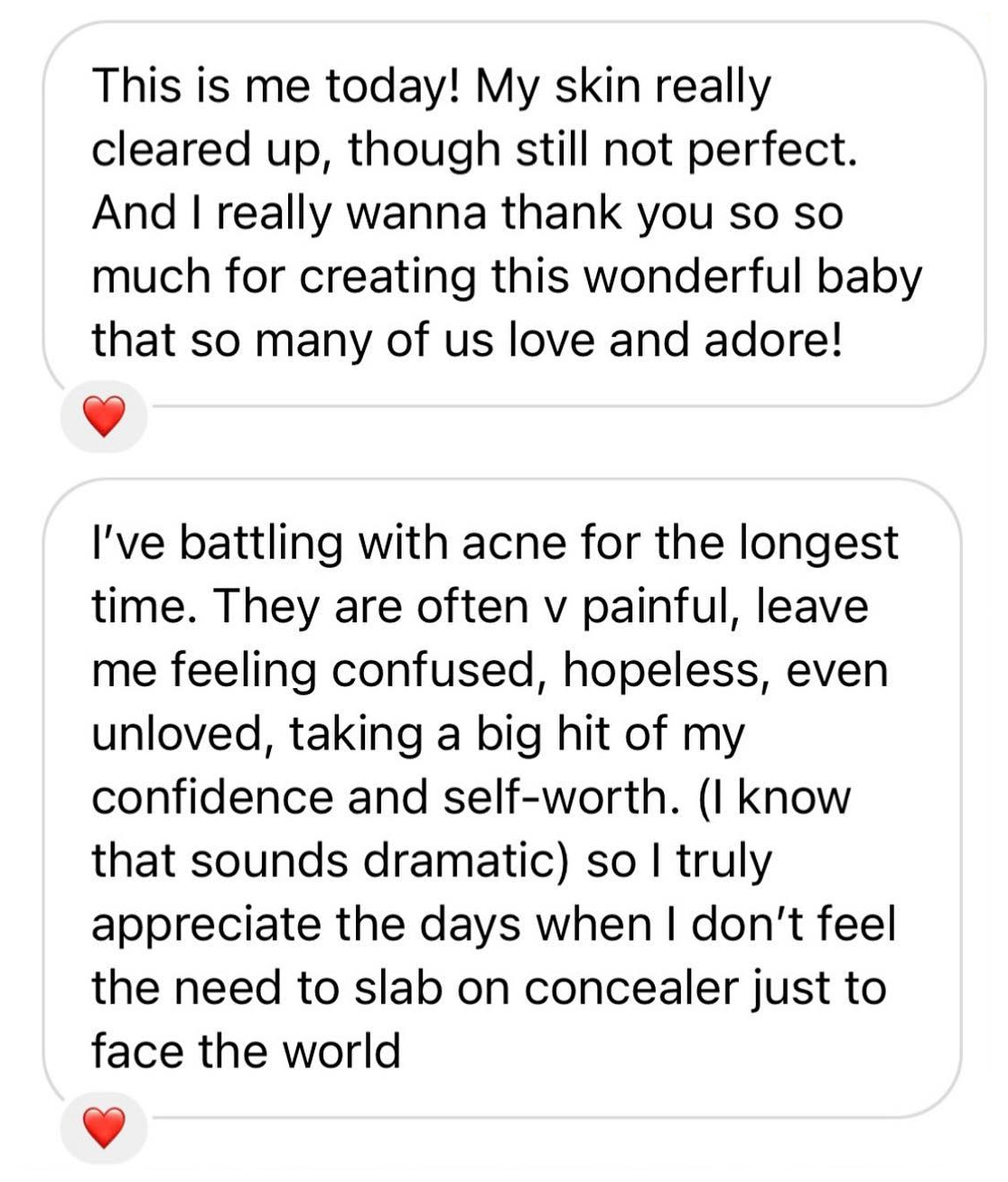 Simplify your routine and maximise your results