"I noticed a difference after about 3 days, my skin felt very cushiony and soothed which is something I haven't felt before. I noticed that the texture was much more refined as well. "
Victoria
"I am a new person now. Honestly my skin is combination and sensitive it's sooooo hard to find something that doesn't break me out. This is the first time my skin enjoys something!"
Jean
"Been using the essence for about two weeks and I've noticed how it has softened and brightened up my complexion. I love how it plumps my skin instantly too!"
Liz
"It makes my skin so smooth. I don't think I need to use anything else! I usually have some bumps when I wake up in the morning but today they're all gone! Plus, I love not having to do so many steps."
G.J
"In a nutshell I love it and I have eczema and super dry skin too. I had to pair it with a sleeping mask because it absorbs very fast. But I didn't use anything else. My skin was so bright the next day, no joke!"
Claudette
"My severe maskne situation improved drastically within a week of using this serum. I rarely finish my skincare products but I did with this little vial of magic."
C.W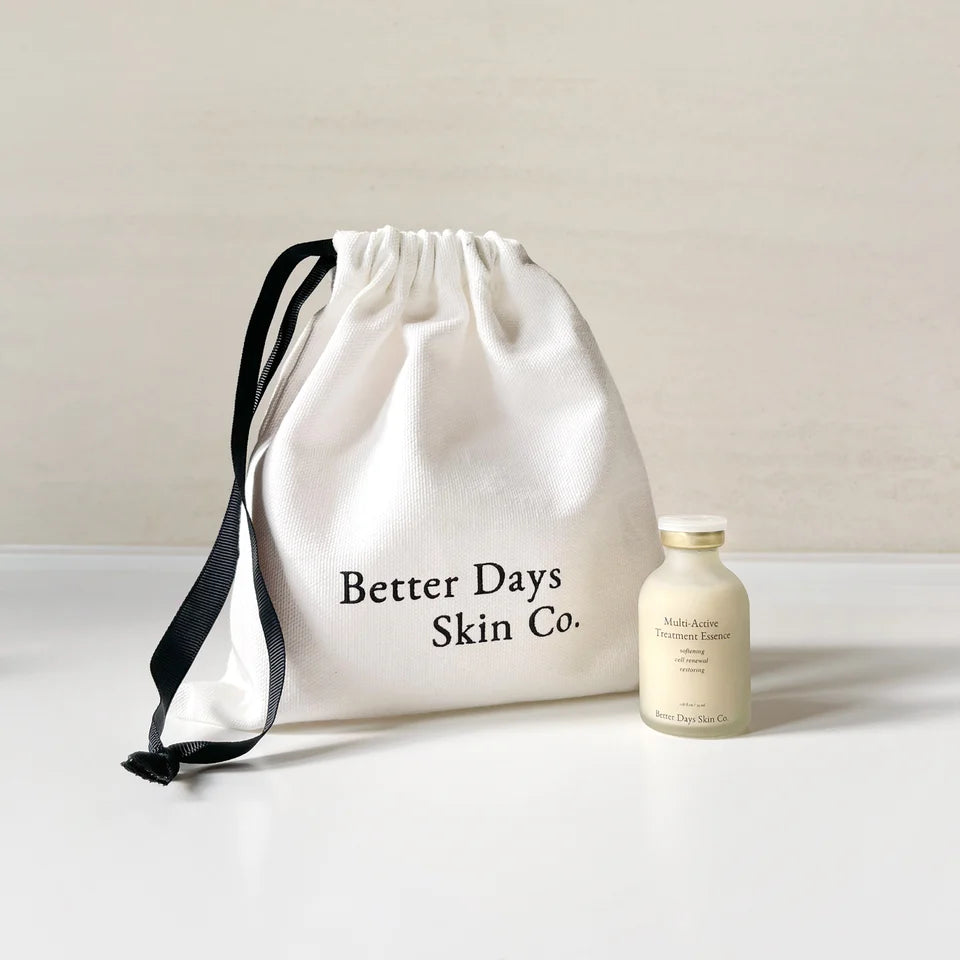 Founding Story
Less, but Better
Skincare should be simple, safe and smart - it is essential to not use too many products. The key is to embrace multi-tasking products that can target several skin-enhancing pathways at the same time.
Our Multi-Active Treatment Essence harnesses nourishing ingredients to deliver nutrients and treat our myriad of skin concerns with long term results.
Read More